When designing analytical measurement installations, careful attention to every nuance is important in laying out a sample system. We provide years of experience in process analytical applications to design effective and maintainable systems.
Process analyzer installations have multiple facets and these all must be considered carefully. Timely and appropriate interaction with all stakeholders, including process/chemical engineers, control system engineers, civil and piping and construction engineer, are all necessary to ensure that all the systems requirements are achieved.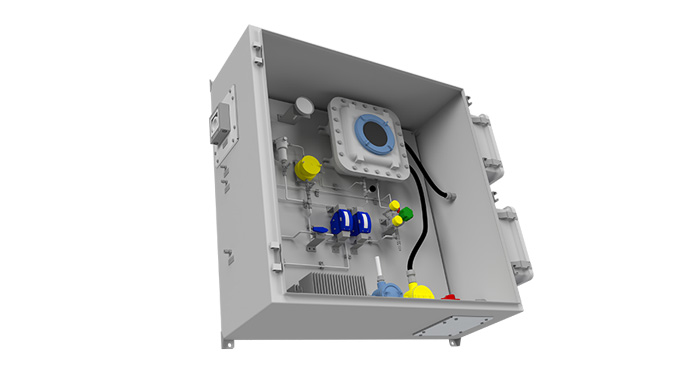 An online analyzer integration project may consist of some or all of the following deliverables:

Process Analyzers.

Calibration System.

Sample Extraction Probes.

Shelter Enclosure or Sample Panel.

Sample Transport System.

Sample Recovery system.

Sample conditioning system.

System Documentation.

Calibration / Carrier Gas Cylinders.
We develop three-dimensional models of every system we build prior to construction. 3D modeling for design allows the designer to see what they would not see when designing in 2D. 3D modeling help the designers and end users visualize space requirements, access to valves and controls and see how calibration and manual operations can be enacted. When shared with the end user, a consensus on layout and requirements can be assured before construction.